ABOUT Murakami Sangendo
PROFILE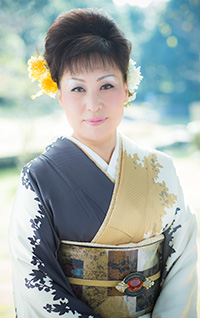 The second Yoshinori Murakami
In 1972, the first Yoshinori Murakami founded the Murakami Sangendo to introduce and spread the beautiful sound of tsugaru-jamisen originating in the cold region of northern Japan in the west Japan area.
After he passed away in 1989, the second Yoshinori Murakami inherited his name and became the head of a school. With the support of the troupe, Murakami group has been expanded in many places.
Murakami Sangendo teaches not only tsugaru-jamisen but also drum, Japanese flute, other various musical instruments, and singing. Our oversea concerts took place in many countries around the world which include United States, Canada, Spain, Brazil, Argentina, China, and Republic of Trinidad and Tobago.
Nowadays, we also collaborate with the musicians of other Asian instruments as well as classic music. Besides our regular concerts, we travel across the country to hold the concerts in schools especially for elementary, junior high school, and high school students.
It is our hope to promote the happiness and well-being through the education of traditional music.
MEMBER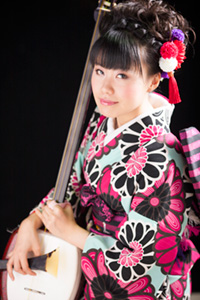 Yuzuki Murakami
Yuzuki Murakami was born in Miyazaki, Japan.
She made her stage debut when she was 2 years old. She plays not only shamisen but also Japanese flute and drum. She sings traditional Japanese songs and plays Western music as well.
She also works as a radio personality and create new music to breathe new life into traditional music circles.
Music pieces she arranges for the school concerts based on school songs and requests are receiving critical acclaim.
LESSON

Murakami Sangendo teaches not only shamisen but also drum, other instruments, and singing.
We have varieties of students from 3 years old to 90 years old.
We have many students who are aiming at becoming professional artists and teachers, as well as those who are learning shamisen for their stress relief and well-being, and play the instruments for volunteer activities.
You can refresh your mind through Japanese traditional music. Please do not hesitate to contact us.